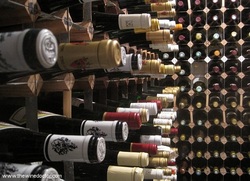 The Wine Business: Our first area of focus. Our first two APPlets are designed to help you organize your wine collection, automatically update it when you add to it or withdraw from it, track its contents, and then identify the bottle and alert you to its storage condition. We're proud to introduce iCellar and Wine Beacon. Our demos can be seen below.
---
| | |
| --- | --- |
| iCellar | Do you know what's in your wine cellar or wine refrigerator right now? Do you know what is ready to drink, past its prime, or too young? Can you automatically update the contents of your wine cellar or refrigerator when you add or remove bottles - without any scanning, typing or picture taking? With iCellar you can. And it will give you access to the winemaker's website for tasting notes, wine club membership or purchase. Built around UHF passive RFID technology, you can have access to your wine cellar information from virtually any place in the world where there is an internet connection. |
---
| | |
| --- | --- |
| WineBeacon | With WineBeacon, you can identify you tagged wine bottles, check the ambient temperature and relative humidity in which they are stored, and then activate an LED "beacon" that lights up and shows you where it is in the collection. Utilizing a Bluetooth Low energy module, it is accessible by iPhone, iPad or Android devices. Coming soon: WineBeacon for Windows phone. |
---
Look for more APPlets to come!