About us:
We are an early stage start-up located in California's Silicon Valley, working to integrate passive RFID technologies with elegant software systems. Utilizing our cloud-based software, we will created need-specific APPlets that will run on smart phones, tablets or laptops, creating common sense solutions to many of the challenges in everyday life.

It is our plan to give all of your basic items a unique network identity, allowing us to leverage the Internet of Things, allowing you unprecedented levels of control over those items. Your life will be made easier as "dumb" items will be able to "communicate" with you.
Your assurance of quality and performance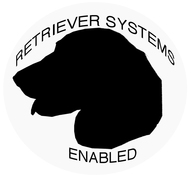 Copyright Retriever Systems, Inc., 2013
Look for this symbol of quality and assurance that items so enabled are authorized to function on the RSI network.
---